Last weekend, a new bridge was constructed across the Tasman Highway near the Cenotaph in Hobart. This construction meant the highway was closed all weekend, making it much harder for Eastern Shore residents to travel into the city (they could, it just took much longer).
The Salamanca Markets were kind enough to sponsor a free ferry across the harbour from Bellerive to Brooke St Pier on the Hobart Waterfront (here's their page giving details of the ferry service).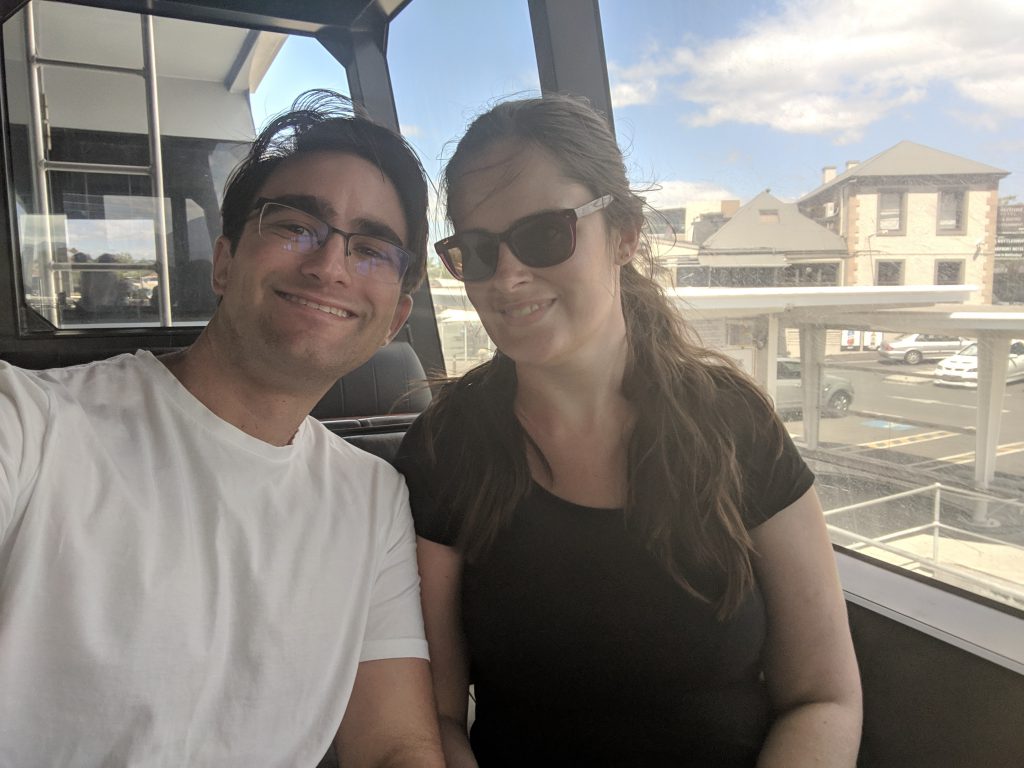 Given my enthusiasm for public transport, and given I was attending an event in the city in the afternoon, I thought we should check it out.
I also wanted to make sure that any person 'investigating' demand for a ferry service would know that it would be used. I need not have worried on that last point. I got chatting to a few people and apparently, there were hundreds of people lined up to cross into the city by 10 am in the morning. So great was demand that for a part of the day they put on two ferries rather than one!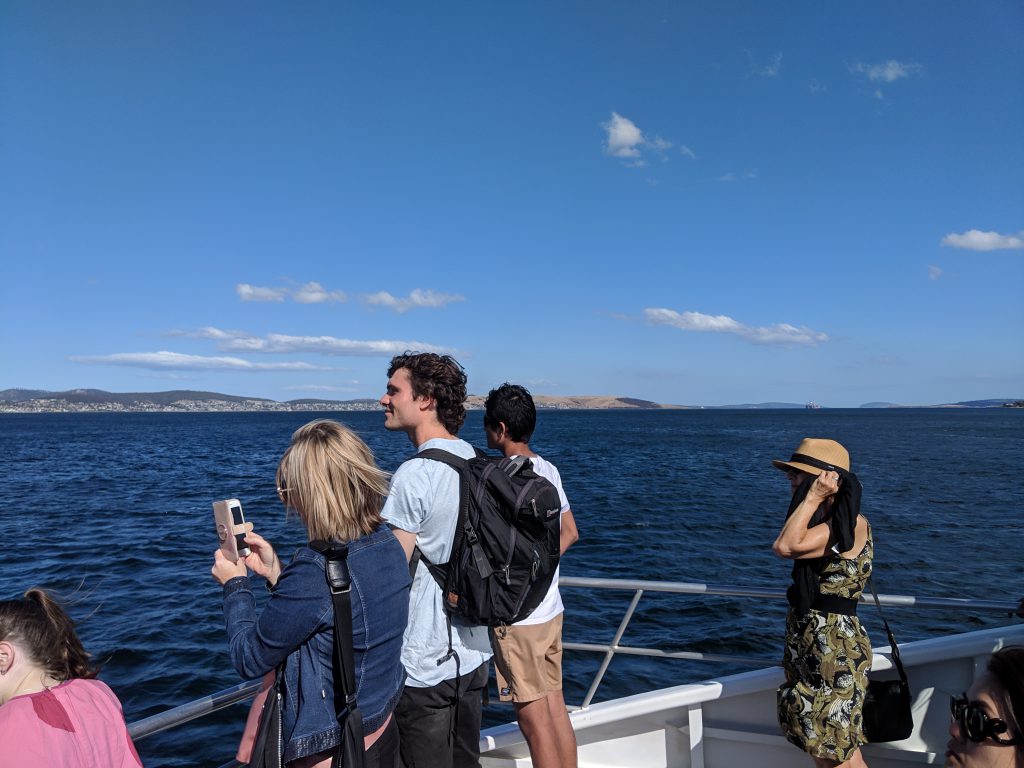 I'm well aware that a sunny, calm Saturday afternoon probably results in greater demand than a cold winter morning. To that I say: ferries (at least this one) have a bar – with coffee in the morning and a beer at night, it beats the bus!
All I know is, Hobart has proven that we're keen for it.